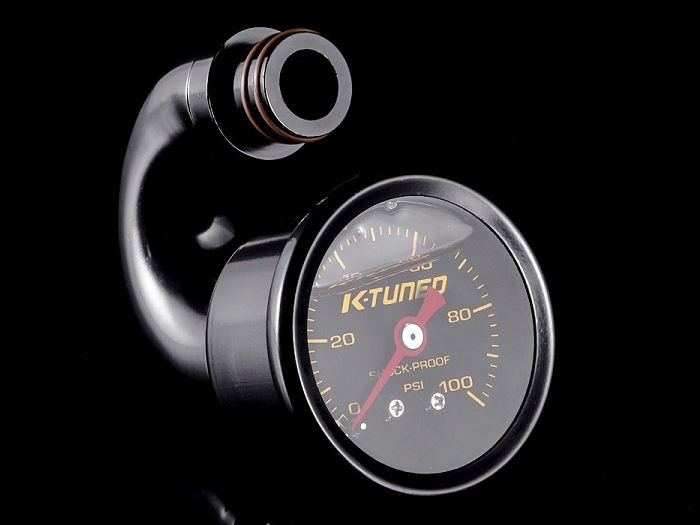 K-Tuned Center Mount Fuel Pressure Gauge w/ Fittings for K-Tuned Fuel Rail only
Please Contact us for an ETA.
Have a question on this product?
For K-Tuned K-series Fuel Rail K-Tuned has designed a one piece fitting that uses the existing center port on the K-Tuned K-series Fuel Rail to properly mount the fuel gauge in the center port just below the K-Tuned logo. This allow a cleaner look in your engine bay. The fitting is soft mounted on the underside of the rail with o-rings, to eliminate the possibility of dangerous fuel leaks caused by the vibration of the engine unlike other rails where the gauge is usually hard mounted.