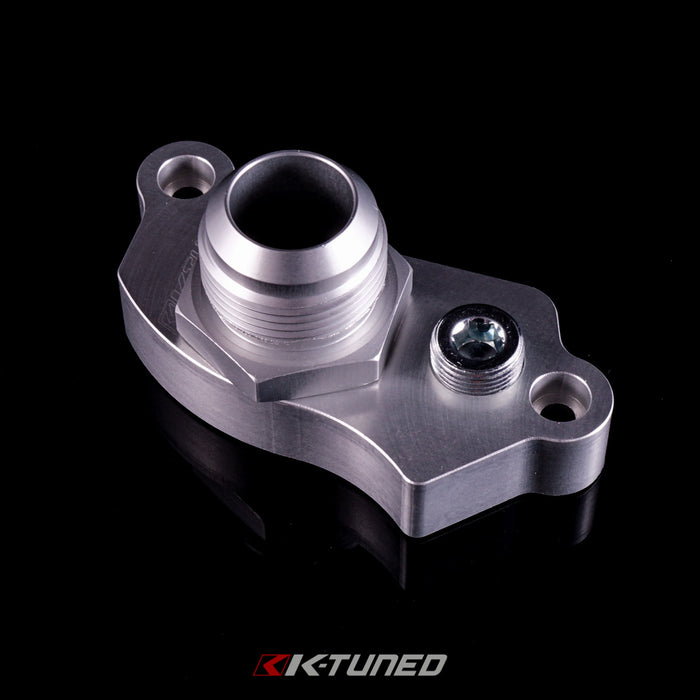 K-Tuned K20 Upper Coolant Housing For RWD (W/ Hose Fitting)
Please Contact us for an ETA.
Have a question on this product?
Applications: K20A, K20A2, K20A3, K20Z1, K24A1 cylinder heads.

Features a -16OR (O-Ring) Outlet

When putting a K20 into a RWD vehicle the housing typically points towards the firewall. This housing is designed for the fitting to come straight off the head. It uses a -16AN port with options 1.25" silicone fitting, -12AN, or -16AN fittings. You can easily create a custom setups. We include the fittings needed to retain the factory recirculation line. All hardware and plugs are included.

The K-Tuned Upper Coolant Housing will compliment our Swivel Neck Thermostat and our Water Pump Block off Plate. All of these parts allow plenty of options for custom and race engine cooling setups.