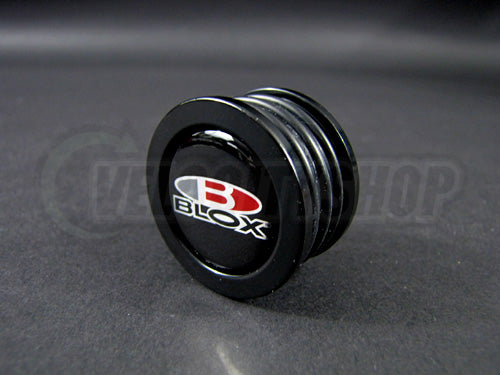 Blox Racing B Series Cam Seal Version 2 Black
Please Contact us for an ETA.
Have a question on this product?
BXAC-00402-BK-V2
The factory Honda Cam Plug that's in front of the distributor (Also known as cam seal by the distributor) is made out of plastic, and its known to not last long and leak overtime, which usually leave a streak of oil running down the section between your engine and transmission all the way down to the front to where the engine stamp is. Buying another factory cam seal usually leads to the same result a few months down the line.  So what can you do?  Replace it with a Blox Racing Cam Seal.
Blox Cam Seal features an aluminum body with triple O-rings which offer maximum protection against leakage.
Installation note:  Please apply a thin layer of Honda Bond on the O-rings before installing the cam seal.  Also please let the Honda Body cure according to the instructions on the Honda Bond tube before starting the engine to ensure a proper seal.