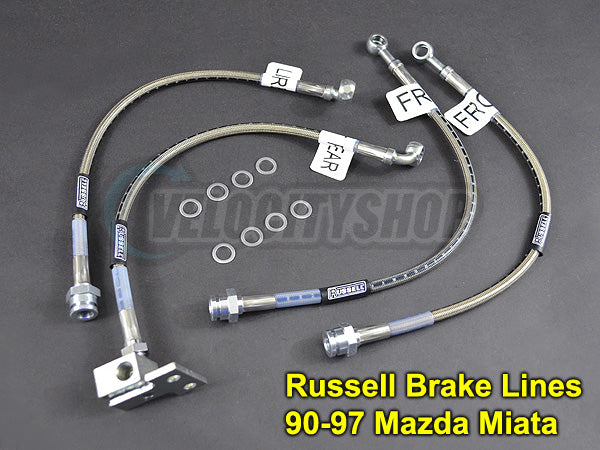 Russell Stainless Brake Lines 90-97 Mazda Miata
Please Contact us for an ETA.
Have a question on this product?
90-97 Mazda Miata
Part Number 685500
Russell stainless brake liness are direct bolt on replacement for your soft OEM rubber brake hoses.  OEM rubber brake lines tend to expand overtime due to wear and tear from everyday use, by replacing them with the Russell stainless brake lines, it will reduce brake hose expansion, which result in better braking performance and a firmer pedal feel.
All Russell stainless brake lines meet the FMVSS-571 standard which is required by US Dept. of Transportation.
**only work on OEM calipers**  It will not work with aftermarket upgraded calipers.