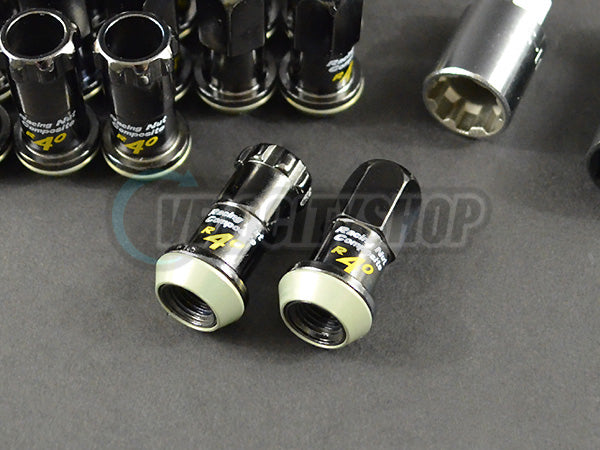 Project Kics R40 Racing Composite Lug Nuts 20 pcs 12x1.5mm thread
Please Contact us for an ETA.
Have a question on this product?
Project Kics R40 Inconix Lug Nuts 20 pcs set (with top caps)

Thread pitch 12 x 1.5mm (for most 2013 and prior Honda and Acura)

Length: 44mm

Diameter: 22mm

Material: SCM435

16 hex lug nuts + 4 locking lug nuts
Lug Seat Type:  60 degrees tapered
Please torque these lug nuts to factory torque specs accordingly.
It will NOT work on most XXR wheels